Eat and Enjoy at Jeonju Bibimbap Festival!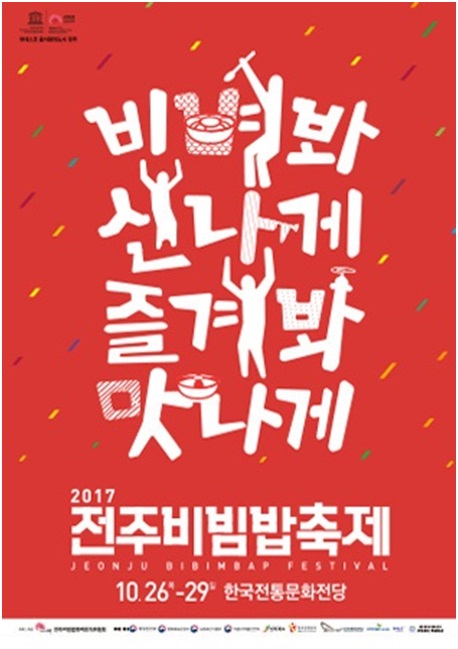 Photo: 2017 Jeonju Bibimbap Festival poster (Credit: Jeonju Bibimbap Festival Organizing Committee, Jeonju City Hall)
Jeonju, a UNESCO-designated Creative City of Gastronomy, is at the center of Korea's traditional culture, especially when it comes to food culture. The signature traditional food of Korea is none other than bibimbap, a healthy mixed bowl of white rice with vegetables in a multitude of colors, gochujang (Korean chili paste), and meat. The city will host the 2017 Jeonju Bibimbap Festival this October 26-29, dedicated to the iconic dish.

The festival aims to live up to this year's slogan of "Mixing Excitingly! Enjoying Deliciously!" through a variety of events and experiences. Visitors can enjoy over one hundred types of street foods from Jeonju, including variations of the classic bibimbap, global cuisines, and foods from other Creative Cities of Gastronomy, at Korean Traditional Culture Center and other places throughout the city.

This year's festival includes a mixing performance, where enough bibimbap to feed 5,000 people will be prepared, along with various other experience programs. Visitors can purchase souvenirs related to the festival, the city of Jeonju itself, and tableware, and enjoy cultural performances.

Cooking competitions taking place at the festival including a children's contest, open to 1,000 children, and a semi-profession contest, featuring 900 culinary students and professionals. Visit Jeonju to enjoy outstanding traditional and modern Korean foods along with global cuisines, all created by top chefs!
More InfoJeonju Bibimbap Festival☞ Period:
October 26-29, 2017, 10:00-20:00
☞ Address:
Korean Traditional Culture Center, 20, Hyunmu1-gil, Wangsan-gu, Jeonju-si, Jeollabuk-do
☞ Fees:
Free admission & event participation * Separate fees apply to some experience programs
☞ Jeonju Bibimbap Festival website:
www.bibimbapfest.com
(Korean, English, Japanese, Chinese)
☞ Jeonju Hanok Village Tourism Information Center:
+82-63-284-1126 (Korean, English, Japanese, Chinese)
☞ 1330 Korea Travel Hotline:
+82-2-1330 (Korean, English, Japanese, Chinese)
Information courtesy of Jeonju City Hall