Additional Late Night Buses to Run until January 1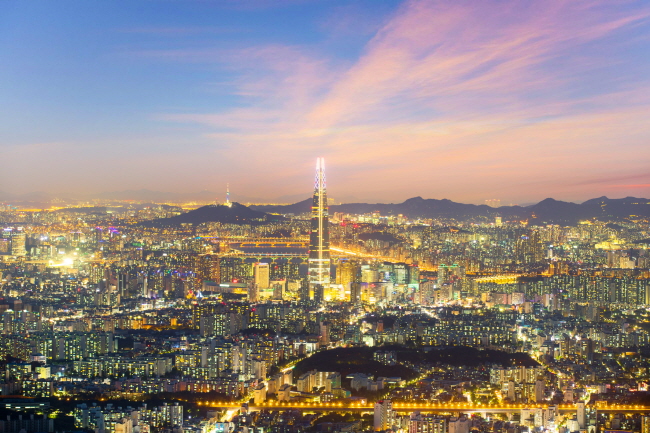 Photo: Beautiful Seoul nightscape
Two additional late night bus routes have been temporarily added to run from December 8, 2017 to January 1, 2018.

The additional buses are N854, running from Sadang Station to Konkuk University Station, and N876, running from Saejeol Station to Yeouido Station. The two buses operate Wednesday to Sunday, from 00:00 to 03:30 a.m. More buses will be added to these routes on Christmas Day and New Year's Day. In addition, two more buses will temporarily be added to circulate the three major routes within Seoul (N13, N15, and N26) towards the end of the year. The additional buses will start running between 1:00 a.m. to 2:00 a.m., reducing the late night bus interval by 10 minutes.

As several late night buses run throughout major destinations within Seoul, tourists are advised to check the routes and bus stops ahead of time to take advantage of these buses and enjoy a night out in Seoul.
>>> More Info

Additional Late Night Buses to Run until January 1

☞ Late Night Bus Hours: 23:40-03:30 * Based on first and last bus; may vary by route.
☞ Fare: 2,150 won (Based on Seoul)
☞ Major Late Night Bus Stops
- N35: Garak Market, Gangnam Station, Sinsa Station, Jongno 2(i)-ga, Jongno 1(il)-ga, Gwanghwamun Gate, Dognimmun Gate
- N26: Dangsan Station, Hapjeong Station, Hongik University Station, Sinchon Station, Jongno 3(sam)-ga, Jongno 2(i)-ga, Gwanghwamun Gate, Jongno 5(o)-ga, Dongdaemun, Cheongnyangni Station
- N62: Hapjeong Station, Hongik University Station, Sinchon Station, Seoul Plaza, Jongno 3(sam)-ga, Jongno 5(o)-ga, Dongdaemun History & Culture Park, Sindang Station, Wangsimmni Station, Ttukseom Station, Seongsu Station, Konkuk University Station
- N61: Horim Museum, Nakseongdae University, Gangnam Station, Seoul Nat'l Univ. of Education Station, Seoul Nambu Terminal, Yeoksam Station, Seolleung Station, Samseong Station, Bongeunsa Station, Cheongdam Station, Konkuk University Station
- N30: Gwangnaru Station, Children's Grand Park Station, Dongmyo Station, Dongdaemun, Dongdaemun History & Culture Park, Euljiro 3(sam)-ga, Lotte Department Store (Main Branch), Namdaemun Market, Sungnyemun Gate, Seoul Station
- N16: Hyehwa Station, Dongdaemun, Dongdaemun History & Culture Park, Chungmuro Station, Namsangol Hanok Village, Namdaemun Market, Sungnyemun Gate, City Hall∙Deoksugung Palace, Seoul Station, Gongdeok Station, Mapo Station, Yeouido Park, Yeongdeungpo Station, Sindorim Station
- N13: Cheongnyeangni Station, Dongmyo Station, Dongdaemun, Dongdaemun History & Culture Park, Yaksu Station, Soon Chun Hyang University Hospital∙Hannam Five-way Intersection, Sinsa Station, Gangnam Station, Seolleung Station, Samseong Station, Jamsil Station∙Lotte World
- N15: Dongmyo Station, Dongdaemun Station, Jongno 5(o)-ga, Jongno 3(sam)-ga, Euljiro 1(il)-ga Station, Lotte Department Store (Main Branch), Sungnyemun Gate, Seoul Station, Samgakji Station, Noryangjin Station, Sadang Station
- N65: Times Square, Guro Digital Complex Station, Sindorim Station
- N6001: Incheon International Airport, Seoul Station
- N6000: Incheon International Airport, Seoul Express Bus Terminal
※ The above routes indicate major bus stops only.

☞ Additional Late Night Buses Running Dec. 8, 2017 – Jan. 1, 2018
- N854: Sadang Station, Yeoksam Station, Gangnam Station, Seoul Nat'l Univ. of Education Station, Konkuk University Station
- N876: Hongik University Station, Dangsan Station, Yeongdeungpo Station, Yeouido Station
※ The above routes indicate major bus stops only.
※ The routes above operate temporarily during the end of the year from Wednesday to Sunday.
※ Additional buses will be running on December 25, 2017 and January 1, 2018.

☞ Late Night Bus Schedule website: bus.go.kr (Korean only)
☞ Inquiries (Seoul Dasan Call Center): +82-120 (Korean, English, Japanese, Chinese)
☞ 1330 Korea Travel Hotline: +82-2-1330 (Korean, English, Japanese, Chinese)
Information courtesy of Seoul Metropolitan Government